Competition: HUD Innovation in Affordable Housing Design & Planning Competition
Date: January - May 2014
Duration: 4 months
Team: Aly Andrews, Aja Bonner, Oren Brandoven, Mitch Herz, Amina Kirk
Role: Graphics, architectural and site plan drawings, helped present design to panel
Presented in May 2014 in Washington D.C. before:
Secretary Shaun Donovan, U.S. HUD and panel
Our proposal, Heritage Pointe, provides opportunities for veterans who are just returning from service and those who served in previous wars, to build supportive networks and provide additional services in their areas of greatest need.
Our key innovation to affordable housing for veterans was through creating a Community Land Trust (CLT). A CLT is a non-profit organization that helps the residents of Heritage Pointe to attain and sustain homeownership. In return, the homeowner agrees to sell the home at resale-restricted and affordable price to another lower income homebuyer in the future. As a result of this structure, the homeowner is able to successfully own a home and build equity from the investment, while the CLT organization is able to preserve the public's investment in the affordable home permanently to help family after family.
In addition to providing a stable living environment for veterans, Heritage Pointe will also be a base from which veterans can explore the surrounding community and build marketable skills.
Site has natural public and private boundaries, allowing residents to engage socially when they want.

All buildings will be completely accessible to all residents

Residents will have on-site transportation to key amenities and services.

Service building (point out on slide) will house on-site VA health and social services

Building will also house a woodworking shop, with tools and materials

Garden plots provided for all residents

Additionally, the residents will work to maintain the environmental features of HP
The green aspects of the site not only provide a peaceful setting and opportunities to grow job skills for residents, they also reduce the site's environmental footprint.
Rain gardens and other open space give residents peaceful and secluded places on site

Utilities costs are minimized with our green approach

Geothermal energy systems provide a clean and comfortable approach to heating living units

Rainwater collection minimizes water usage for gardens and other outdoor uses

Buildings are LEED gold certified

Impermeable surfaces limited by the open space and permeable pavers (helps reduce the impact of large storms

On-site manager will help maintain green aspects of our site and help train residents in maintenance and upkeep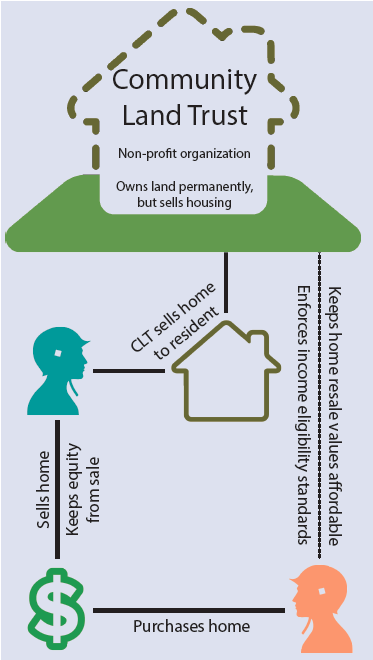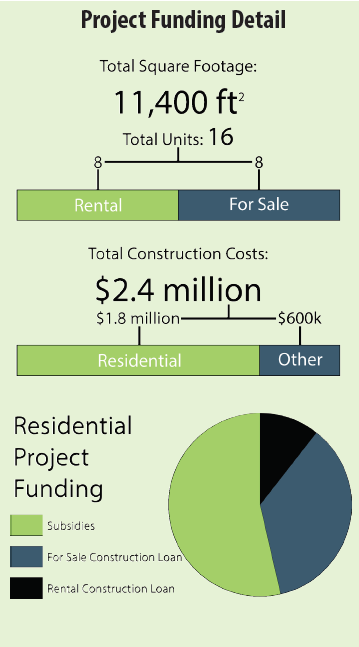 About the competition
The Innovation in Affordable Housing Student Design and Planning Competition (IAH) is a new HUD initiative to encourage research and innovation in affordable housing, to raise practitioner and future practitioner capacity, and to foster cross-cutting team-work within the design and community development process.